Amanda Serrano
Biography
I am a Ray Bradbury and Rod Serling worshiper. Retro Pin Up girl in a former life. Breakfast at Tiffany's lover... cause let's be honest, there is a little Holly Golightly in all of us. Owner of a mind that has no filter, and my brash thoughts will most likely spill out from my fingertips. I've tried out many different, sometimes outlandish things in my crazy life, and I always go back to writing... I guess this is where I am suppose to be. So, I have come home finally, and this time I'm not leaving. I decided to finally do something with the millions of Sci-fi and Fantasy short stories I had written when I was younger, I felt after all these years, they deserved to be moved from the boxes under my bed, and finally brought into the light. I hope you enjoy reading, as I had a blast writing them. My first novel is set to be published in 2015.
Books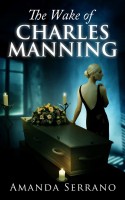 The Wake Of Charles Manning
by

Amanda Serrano
(3.00)
Charles Manning is living in his own coffin. His body is dead as dead can be... too bad his mind isn't...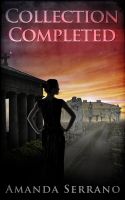 Collection Completed
by

Amanda Serrano
Abigail Harrington is a young, lonely millionare who loves deeply. Step into her world and lose yourself in a life of money, mansions and lavish parties... but even all the luxuries in the world cannot save her from heartbreak, and soon she, along with you, will learn that love is nothing but a torment of the mind...
Amanda Serrano's tag cloud
Amanda Serrano's favorite authors on Smashwords