Duncan Wilson
Publisher info
Duncan Wilson has been writing since childhood, having fallen in love with the written word at a very early age. Having spent his formative years in various libraries, he can bore his friends on a variety of subjects. Inspired by the natural world and the splendors of the heavens, he writes primarily science fiction and paranormal stories. Other than writing, he enjoys cooking, playing games with friends, and listening to music.
Where to find Duncan Wilson online
Books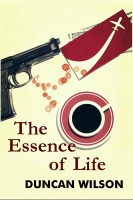 The Essence of Life
by

Duncan Wilson
Decades ago an explosion in the small farming community of Tunstin, Montana triggered a cataclysm that changed the residents forever. Now an ambitious student has stumbled across one of the responders' journal and finds herself caught up in the mystery. Each surviving witness she talks to brings her closer to finding out the truth, but can she figure out the mystery before it consumes her?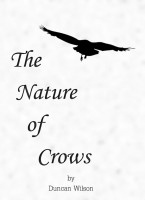 The Nature of Crows
by

Duncan Wilson
(5.00)
Joe is ready to take the last train out of this world but while lying on the train track he hears the sounds of a young lady in distress. He abandons the tracks and his final journey for a little bit longer to help her out and in the process changes the course of his life and death when he encounters a mysterious figure. When he starts searching for answers, all he finds are more questions.
Duncan Wilson's tag cloud