Dzintra Sullivan
Biography
My name is Dzintra Sullivan and I am an Aussie paranormal author. I am a big believer in family not always being blood related, sometimes family is by choice, not by blood. I am also a believer in the "Impossible Love" this is why I am the author the "Halfway House" series which centres around a house for trouble paranormals who can't seem to control themselves enough to exist in the human world. Within the walls of the #HWH, they will find acceptance, love, and also their true selves.
Where to find Dzintra Sullivan online
Books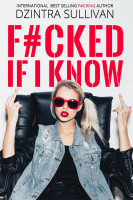 F#cked if I know
by

Dzintra Sullivan
Just when you think all your cards are played.... life says 'Hold my beer' Money doesn't buy you happiness, but happiness isn't something Gypsee wants. She wants freedom... but at what cost?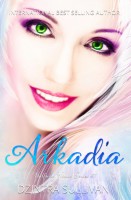 Arkadia - Halfway House Series bk one
by

Dzintra Sullivan
(5.00 from 3 reviews)
The Halfway House Series, where a house becomes a home for the paranormally challenged. You will fall hopeless in love with the antics of this crazy house and all the colorful creatures that live there. You will laugh, cry, yell, snort, chuckle and giggle your way through the pages, leaving you wanting to be adopted into the HWH family.
Dzintra Sullivan's tag cloud