Eleanor Dineen
Biography
I worked as a police officer for a little more than four years. I am currently working as a Probation and Parole Officer which has what I call "mommy hours." I loved being a police officer and even enjoyed dispatching while pregnant, but my growing family needed more of my time. My wonderful husband is a Detective and busy, busy, busy. My passion has always been writing. My mother passed this on to me. She even got a book published once when I was a kid. She was (and still is) my hero. I love and encourage conversation about my line of work. If you have questions or you are just curious, do not hesitate to contact me.
Where to find Eleanor Dineen online
Books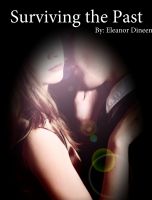 Surviving the Past
by

Eleanor Dineen
Cincinnati police officer Kale Michaels is thrown head first into confronting the demons of her past when a killer puts her in his sights. FBI Agent David Malcolm returns to Cincinnati to investigate a serial killer. Kale and David's paths cross as they both fight to find a killer in their own ways. A mutual attraction builds, but will the distraction cause one of them to lose their life?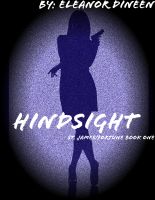 Hindsight
by

Eleanor Dineen
(4.60 from 5 reviews)
A violent murder throws Probation and Parole Officer Adelaide St. James and Homicide Detective Brad Fortune together in what becomes a complicated investigation. Adelaide can't keep her past a secret as it becomes front and center in the case. Brad needed to find out who wanted Adelaide's attention so much that they would kill for it. And would they eventually kill her?
Eleanor Dineen's tag cloud