Elizabeth Ellen Carter
Biography
Elizabeth Ellen Carter is a historical romance author whose works frequently contain elements of high adventure. Her published titles include the Regency adventures 'Moonstone Obsession' and its sequel 'Moonstone Conspiracy', set in England and France during the French Revolution, and 'Warrior's Surrender', set in 1077 Northumbria. In 'September Harvest', her contribution to the anthology Second Chance Cafe, she paints a sensitive picture of life and growing up in rural Kent in the late 1800s. Other short stories include 'Moonstone Promise', 'Three Ships' (in the anthology A Season To Remember) and The Tin Bear. Elizabeth Ellen Carter lives in Australia with her two cats and editor husband.
Where to find Elizabeth Ellen Carter online
Books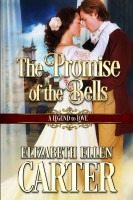 The Promise of the Bells
by

Elizabeth Ellen Carter
Childhood sweethearts Richard Whiting and Catherine 'Cat' Swanston meet again and try to solve the mystery of her missing father, Lord Ambrose. A retelling of Dick Whittington set in Regency London. One of the stories in the A Legend to Love series.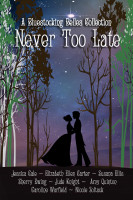 Never Too Late
by

Jessica Cale

,

Elizabeth Ellen Carter

,

Susana Ellis

,

Sherry Ewing

,

Jude Knight

,

Amy Quinton

,

Caroline Warfield

, &

Nicole Zoltack
Eight authors and eight different takes on four dramatic elements selected by our readers—an older heroine, a wise man, a Bible, and a compromising situation that isn't. Set in a variety of locations around the world over eight centuries, welcome to the romance of the Bluestocking Belles' 2017 Holiday Anthology. It's Never Too Late to find love.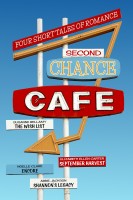 Second Chance Cafe
by

Susanne Bellamy

,

Elizabeth Ellen Carter

,

Noelle Clark

, &

Abbie Jackson
Four tales of romance and second chances. Jack is the answer to Julie's dilemma in 'The Wish List' but is he playing for passion or profit? In 'September Harvest', can a love of reading become something more for Tilly and Andrew? Applause fills Louisa's ears in 'Encore'. So why is her life one of waiting off-stage? Time is running out in 'Shannon's Legacy'. Is determination enough to find a cure?
Elizabeth Ellen Carter's tag cloud