E. G. Lander
Biography
E.G. Lander grew up in northern Minnesota on a fishing resort owned by his family, deep in the heart of a Chippewa Indian reservation. There wasn't a television, a radio, or even a telephone for miles. E.G.'s father entertained his guests by hosting hour-long storytelling events. That's when he decided that one day he would become a teller of stories too, and write…after college and a 35 year career with Walgreens. So that's exactly what he did- he began his second career- the writing one.
Lander's first work was an 87,000 word murder/mystery with a family saga backdrop called What's in the Rear View Mirror? (Published by World Castle Publishers). It became a number 1 best seller in October 2014.
E.G. then completed his next manuscript, a 32,000 word project entitled An Email From God, a true story of how God performed miracles in his life after his beloved wife Nancy died. This is being published by Sarah Books.
The next novel was The Incredible Bucky Berrot, the story of an unbelievable little hero in the hidden woods of Western Australia. This 67,000 word fantasy is designed for readers of all ages, with lessons for everyone. It's co-authored with E.G.'s ten-year-old grandson Connor, giving a child's view of the Berrot world. This was published by Sarah Books, and it too became a #1 best seller in February 2015.
Then came Damn It, Wake Me Up, set in Nashville, Tennessee. It's the 118,000 word story of an All-American family that becomes unraveled when the husband (Tony) gambles away everything they have. Tony and his girlfriend decide to kill his wife for the life insurance and manipulate her medicine, leaving her in a coma. What happens to her is amazing and leads to incredible developments that sends everything spiraling towards total destruction. This was also published by World Castle Publishing and became a #1 best seller in April 2015.
E.G. lives in a small community on a river in Tennessee with his two grandbabies, Connor and Kaylee. He shares everything with them, even his stories, starting with his days on that resort in Minnesota.
Books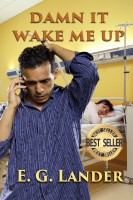 Damn it, Wake Me Up
by

E. G. Lander
To everyone that knew them, the Calleys were the symbol of wealth and the receivers of the "American Dream". Yes, they had a life that most of the world would think could never become unraveled. But it did!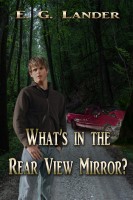 What's in the Rear View Mirror?
by

E. G. Lander
Someone driving a big green GMC truck tries to push Billy off the road and puts him in the hospital. He gets help from the Chief of Police, who digs more, getting close to the answers until he is murdered, too. By now all of Rymont has gone from a quiet dot on the map to a place where neighbors locked their doors at night for the first time.
E. G. Lander's tag cloud