Edward Minges
Biography
After a lifetime of running around involved in the kind of nonsense described in this book, I've come safely to harbor in a place of comfort, light and peace. Today I share my life with someone from "The Gyre of God." Fifteen years ago, she reached out across time and became the spark and genesis of this novel.
The nicest thing I could possibly wish for any of you is that you, too, have a final chapter to your chronicle anywhere near as perfect and satisfying as I have had to mine.
Still, remember to never trust a good story.
Books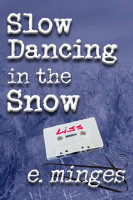 Slow Dancing in the Snow
by

Edward Minges
Marcus is hiding from a violent, unexplained attack on his family in Oregon. Lissa has escaped her bitter, abusive life in West Virginia. On a winter afternoon in Washington, they meet on the steps of the Lincoln Memorial; minutes later, Marcus must leave for home. For six months they talk on the phone, then reunite to begin again. And each is terrified of telling the other who they really are.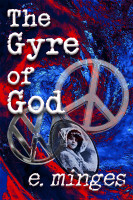 The Gyre of God
by

Edward Minges
Fifteen teenagers travel to San Francisco in 1967 to join in the Summer of Love. After three days in the maelstrom of Haight Street, they go their separate ways. Six will embark on an epic odyssey east, over the mountains and across the desert. Unwittingly, they have stepped into the unfolding of a love story and the resolution of a mystery that began a century before, and may outlive them all.
Edward Minges' tag cloud