E.R. Haze
Biography
Born in Finland, and started writing about six years ago. My family consists of two lovable scoundrels, my almost adult sons. They make sure I rarely have a dull moment when at home.

I'm an aviation enthusiast, and it shows in my books. I love airplanes and the feeling you get when you're flying high, or low, above the ground. It's pure freedom! I used to fly gliders, sailplanes, for a couple of years. I'm always planning to get back into flying, but life has a tendency to mess with my plans, so I've had to compromise. These days I fly as a passenger, commercial or with friends. It's a lot cheaper and gives you time to enjoy the view.

I have traveled extensively in Europe and lived in the United Kingdom for ten years. I've also explored the United States on a three week road trip to the eastern parts.

I write under the pen name E.R. Haze, because I like hazy summer afternoons, and because I spend half of my life in a haze, living in a dream world of stories. (Quick definition by One-Look-Dictionary: noun-atmospheric moisture or dust or smoke that causes reduced visibility; noun-confusion characterized by lack of clarity.) The latter definition fits me.

I love inventing stories, and plan to keep on writing and finding new characters for the foreseeable future.

I hope you, as a reader, will enjoy my stories as much as I have enjoyed writing them.
Books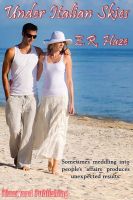 Under Italian Skies
by

E.R. Haze
Joann Keller—a teenager with idealistic views of the world—doesn't know what to do with her life. She has choices but only dreams of travelling the world. With her parents consent she's allowed to take a year off, to ponder her options. She travels to Italy, to stay with her mysterious aunt, a woman she has met only a few times. What lies ahead surpasses even Joann's lively imagination.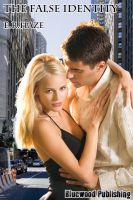 The False Identity
by

E.R. Haze
Ryan Saunders meets beautiful Annette Lund while stranded at Heathrow Airport, and is almost instantly drawn to her. When she leaves, he's convinced he has lost her forever, but when fate guides him back to her, the truth behind the mysterious beauty begins to unravel. Will love win, or does her past destroy their chances?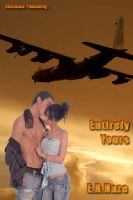 Entirely Yours
by

E.R. Haze
Mike, a young Captain of a UN cargo plane is a heartbreaker. His passion for aviation, looks to be the only important matter in his life. But is everything what it seems? John works as a bodyguard for a rich, old business tycoon. When his employer is mysteriously murdered John is cast into a most unexpected position. Both men are about to meet the person who could change their lives.
E.R. Haze's tag cloud