Ed Semon
Biography
Ed Semon, retired from teaching reading and study skills at Waukesha County Technical College, is now living the Wisconsin dream with his artist wife Jeanine, on beautiful Bolton Lake near Lac du Flambeau. Between swimming and boating, he writes for the theater, short stories and his novel Capture a Comely Woman, soon to be published.
Books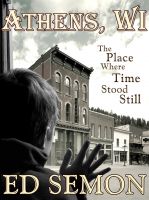 Athens, WI: The Place Where Time Stood Still
by

Ed Semon
The real power of memory lies in the richness of experience a town such as Athens offered. Daily we played, fished, swam and hung out together. We were inseparable from our friends. How often in any person's life does someone buried deep in your memory, someone you have not spoken to in five decades call to say, "Eddie! Remember me!"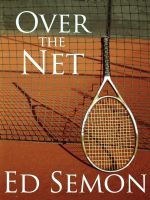 Over the Net and Between the Lines
by

Ed Semon
Given the number of words that have been written about tennis, is there anything left to say? Yes. Discover more of life on the court in Over the Net and Between the Lines.
Ed Semon's tag cloud