Felipe A. Matti
Biography
Philosophy student at U.C.A (Pontificia Universidad Católica Argentina). Right now: Pannaturalist, Vitalist and believer in God but nontheless in the importance of the seek of truth. Mission: Merge Philosophy and Literature, create a friendly environment where people can philosophically inquire its beliefs and surroundings, and to avoid any sort of difficult terminology and language where only someone who is guided and knowledgeable of the subject's terms could understand. We are here to think and be thought, hence we are always trying to uncarry that burden which is to face the question "How important are we? And why am I here? What is nature, how dominant am I in this realm, in this reality?". Things like this, are what befuddles the human being since he was asked "So, how was your day?".
Smashwords Interview
Books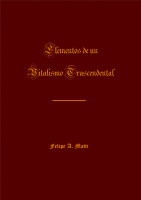 Elementos de un vitalismo trascendental
by

Felipe A. Matti
¿Cómo es que pienso? Eso mismo me pregunté, y eso mismo aquí intenté responderme. Tímidamente busqué de a poco encaminar mi pensmiento y poder trasladarlo al mundo escrito, abandonar la comodidad de mi propia confidencia e ir fuera de mí, exhortado a poder explicarme y saber de dónde es que debo comenzar cuando quiero pensar, cuáles son mis principios.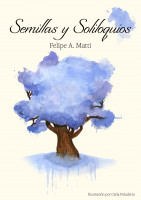 Semillas y Soliloquios
by

Felipe A. Matti
El libro busca llegar a un público de cierta amplitud con una propuesta intrínseca y reflexiva para con la filosofía y el amor a aquél andar de camino que pretende todo hombre en cuanto cuitado se somete a la auto-reflexión. Dividido en dos partes, una enfocada en el trato de filosofía a través de la literatura y luego la otra en la cual se posa luz cenital sobra la filosofía de manera personal.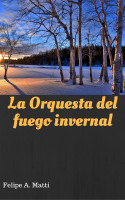 La Orquesta del fuego invernal
by

Felipe A. Matti
Una propuesta filosófica a la historia del hombre, al cómo él se ha vuelto un problema a sí mismo. En un presente distópico la exacerbación de la razón ha marginalizado al predilecto de la naturaleza. Encabezada por Ekrin y un grupo de camaradas se forma "La Alianza"; cuyo propósito es derrocar un gobierno tergiversado por su necitud a tal punto que ha generado un abismo entre sí y Gea.
Felipe A. Matti's tag cloud