Elaine Cantrell
Biography
Hope. Dreams. Life... Love

I was born and raised in South Carolina where I obtained a master's degree in personnel services from Clemson University. I am a member of Alpha Delta Kappa, an international honorary society for women educators, Romance Writers of America, and EPIC authors. My first novel, A New Leaf, was the 2003 winner of the Timeless Love Contest. When I'm not writing or teaching, I enjoy gardening, quilting, reading, and collecting vintage Christmas ornaments. You can learn more about me at my web site or at my blog.
Books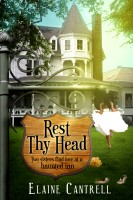 Rest Thy Head
by

Elaine Cantrell
Running away from a fiancé who betrayed her, Peyton O'Malley finds employment at a beautiful mountain inn called Rest Thy Head. She didn't expect to live in a haunted room or to fall for the inn's owner, a scarred war veteran who hides from the world. But now, thanks to the aid of a friendly ghost, Peyton has a shot at true love, provided the guy cooperates, of course!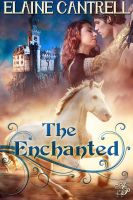 The Enchanted
by

Elaine Cantrell
Forced by his father into a marriage he didn't want, Prince Alan soon finds that his bride isn't the sweet, submissive creature he expected. Morgane has the heart of a dragon and beauty beyond compare, but she isn't thrilled about the marriage either. When treachery threatens the kingdom, Morgane and Alan embark on a perilous journey. Will it end in failure and death for them and their people?
Elaine Cantrell's tag cloud