Eleanor David
Biography
When her husband suggested that she write her own book instead of spending all her spare time reading other peoples books, she brushed the notion to one side and filed it under 'ridiculous idea'. However, with the seed firmly planted in her mind she pondered for days over whether she could actually write a book of her own.
In the following weeks, with a hectic home life (two sons, a husband, two dogs and a cat!), a busy and demanding full time job in a high street bank, her own horse and smallholding with more dogs, another cat and a few chickens thrown in for good luck, an idea began to form in her mind.
A few months later, after spending countless hours whilst travelling to and from her full time job, between cooking meals for the family and running a busy household and during her down time at her smallholding tending to her horses, she came up with an idea for a story.
With nothing to lose and the support of her husband she began to write, something that she had never done before. Six months later, Christmas 2013 her first book was finished. The first part of the Silk Trilogy had been written. Unsure of where this new found talent and passion for writing had come from she decided to create a pseudonym in memory of her grandmother, who played a huge part in her upbringing and to recognise the inspiration and support of her husband, her childhood sweetheart of thirty years.
Eleanor David was created and in January this year the Silk Trilogy was completed. Part 1 published this week through KDP with Parts 2 and 3 to follow very shortly.
Books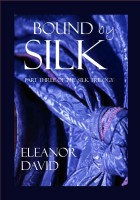 Bound by Silk
by

Eleanor David
This sexy intriguing sequel continues to offer mystery and suspense as it builds momentum on its journey to the final chapter. Stephany is drawn deeper into Jakes' world travelling overseas both as an escape and to celebrate the opening of a new casino. Just when she thinks there is nothing else that can come between them, Stephany is forced to face her worst nightmare head on.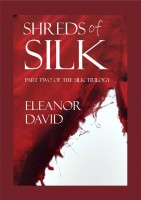 Shreds of Silk
by

Eleanor David
As Stephany and Jake's relationship develops into a full on love affair. Their desire for each other spirals amidst hidden dangers and threats which are linked directly to the void in Jake's past that Stephany is still so desperate to uncover. Uncertainty and doubt meet with her around every corner threatening to send her spiralling back down the devastating road of despair that she knows so well.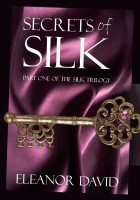 Secrets of Silk
by

Eleanor David
Unbeknown to them at the start their link was their love of horses even if for Jake that love died many years ago. Neither of them were looking for a relationship let alone love, but as their lives clash after a fight at Jakes' casino Stephany is drawn deeper into the world of Jake Sinclair. Whilst Stephany's secrets are exposed to Jake, she is kept in the dark about the mystery surrounding him.
Eleanor David's tag cloud