Aline Lafond
Biography
THE AUTHOR

A life lived in fear is a life only half lived.
Known for her honest way of speaking, this painter and photographer, who worked for thirty-two years in the health system, who has seen human misery close up, comes to us with her first novel inspired by words spoken by a cyber policeman in a popular broadcasting on Sunday nights on Radio-Canada, words that kept her awake for several nights. She knocked on the door of every organisation that helps women and children to change things, but she got nothing but refusals. The weapon chosen today: a novel that will anger, that will raise arguments in homes, that will scandalize. To quote the author, you must have conviction in your words to make people conscientious of a vegetative society where we should put our priorities and our energy. If your heart makes a balance sheet of the lives of women since the creation of the world, fear is the only thing we know.
Books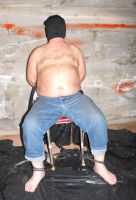 The Club of Five
by

Aline Lafond
SUMMARY A ten year old girl disappears. Her body is found five days later. The child has been subjected to cruel treatment which is attributed to a pedophile. Two years of prison for that animal. The mother decides to consecrate the rest of her life tracking down these child killers and creates a very well organized network of righteous women who strike without notice.
Aline Lafond's tag cloud