Elizabeth A. Schechter
Biography
Elizabeth A. Schechter is a stay-at-home-mom who lives in Central Florida, where she enjoys seeing the looks on the faces of the other playgroup moms when she answers the question "What do you do?" by describing herself as a pervy fetish writer. Her first novel, Princes of Air, was published in 2011 by Circlet Press, and her second, a steampunk novel entitled House of the Sable Locks, is forthcoming.
Where to find Elizabeth A. Schechter online
Series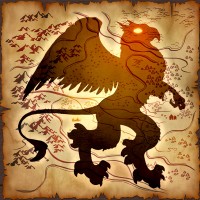 Rebel Mage
by

Elizabeth A. Schechter
According to legend, the Others descended upon the human world a thousand years ago, erasing human science and civilization in a flood of fire and magic. After the Others retreated to the mountains, the Elders gathered the survivors together into Enclaves, uniting humanity with their magic and the strict religious rule of the Codex. Of course, not everyone fell into line. Some defied the Enclaves, to live as rebels and bandits in the wilderness. Within the Enclaves, those who resisted the sacred authority of the Elders were sent away to the School, and never heard from again. Matthias was sent to the School, but he did not quietly disappear. He came out of the School with magic and secrets the Elders feared, and his efforts to live free with the man he loves will shake the foundations of their world.
Books
Elizabeth A. Schechter's tag cloud