Eve Human
english/deutsch
---
For altogether over 25 years the author used to live in the beautiful country of Iceland, mostly in the capital Reykjavik, working in nursing of the elderly. Since March 2017 she has moved back into her birth country German, to the town of the Pied Piper, Hamelin.
She has occasionally volunteered as a human rights activist and in refugee help in the Middle East.
She is a political blogger who also writes political poems on her poetry blog:
Eve's Rhymes in difficult times
https://evehuman2013.wordpress.com/

-A Time-Travel Story- is a book series with social and political commentary.
---
Die Autorin hat insgesamt mehr als 25 Jahre im schönen Island gewohnt, meist in der Hauptstadt Reykjavik, wo sie dann auch großteils in der Altenpflege gearbeitet hat.
Seit März 2017 lebt sie wieder in Deutschland und zwar in einer der traditionsreichsten Orte, der Stadt des Rattenfängers, Hameln.
Sie ist eine politische Bloggerin und schreibt auch politische Gedichte meist auf englisch auf ihrem Gedichteblog:
"Eve's Rhymes in difficult times" https://evehuman2013.wordpress.com/

Als Teil ihres politischen Engagements hat sie kurzzeitig auch als freiwillige Helferin und Menschenrechtsaktivistin in Palästina und ein anderes Mal in der Flüchtlingshilfe im Libanon gearbeitet.

Die Zeitreise Bücher sind vor allem als Kommentare zu einer Vielzahl von politischen und sozialen Themen gedacht, als einen Art Gegenpol zu den vielen dystopischen Visionen im Science Fiction Genre.
In diesen Büchern wird nicht direkt eine Utopie beschrieben, eher einfach nur eine Hoffnung, dass wir es als Menschen, trotz aller unser Fehler, die wir auch nie auslöschen können, es doch einmal schaffen werden, uns eine friedlichere Welt aufzubauen.
Es wäre eine Welt, in der wir sogar einen beinahe allgemeinen Konsens darüber erreicht haben, dass das menschliche Leben heilig und schützenswert und die Würde des Menschen wirklich unantastbar ist.
Es wäre vor allem eine Welt, in der der Krieg geächtet sein würde.
Das hört sich heutzutage noch sehr utopisch an, ganz ohne Frage. Aber irgendwie hat die Autorin den Glauben an die Menschen noch nicht verloren. Sie hat eben noch Hoffnung, eine Hoffnung, die sie mit ihren Lesern teilen möchte.
Hoffnung aus der Zukunft - A Time-Travel Story
This video is part of a channel, where Eve has collected a lot of the information she has researched in order to write the books "A Time-Travel Story" Maybe you would find them interesting as well. -- Dieses ist Teil eines youtube-Kanals, auf dem die Autorin die Informationen gesammelt hat, die sie schlussendlich zu den Zeitreise-Büchern geführt haben. Vielleicht würde euch das auch interessieren.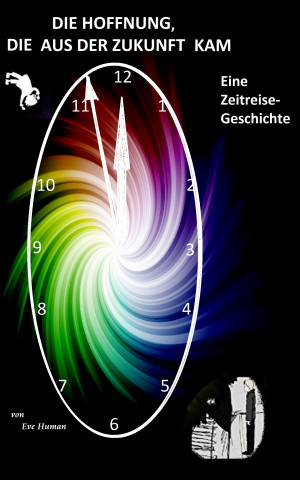 Die Hoffnung, die aus der Zukunft kam - Eine Zeitreisegeschichte
by

Eve Human
Jonathan macht sich auf, die Welt zu retten, David macht sich auf, die Welt zu verlassen, Hope macht sich auf, einen einzigen Menschen zu retten. Sie alle erfahren, dass die Vergangenheit, die Gegenwart und Zukunft immer miteinander verbunden sind.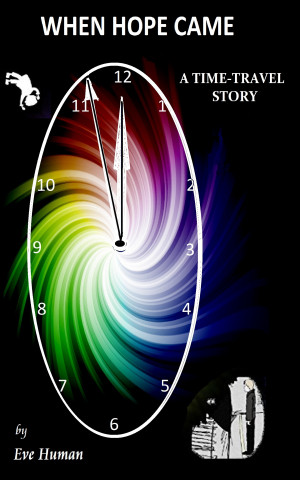 When Hope Came - A Time-Travel Story
by

Eve Human
(5.00 from 1 review)
Jonathan goes out to save the world. David goes out to leave the world. Hope goes out to save a single person in the world. Together they discover that all times, the past, the present and the future are connected in this world. This is a story about war and peace - philosophy and religion - science and ethics yesterday, today and tomorrow