FIRSTeBook
Publisher info
About FIRSTeBook:- FIRSTeBook is a world class provider of innovative online digital publishing solutions for ebooks, helping authors companies and individuals all over the world benefit from the growth in online epublishing and ebooks. With offices in London and Amsterdam, FIRSTeBook offers advanced professional publishing services at FIRSTeBook.co.uk, the ebook library and author resource marketplace that also allows publishers to promote, share and sell their publications and other digital content with the world.
Where to find FIRSTeBook online
Where to buy in print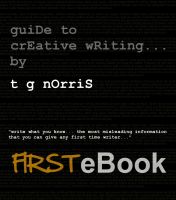 FIRSTeBook Guide To Creative Writing
by

T G Norris
Learn how the experts create compelling book titles and discover how to write blurbs that will make the difference. The FIRSTeBook Guide to Creative Writing takes no prisoners and dives in right from the start with excellent advice on writing your first book and some of the steps you should be taking to ensure that you have a successful outcome.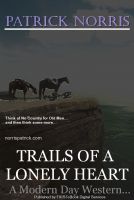 Trails Of A Lonely Heart
by

Patrick Norris
Price:
$9.99 USD.
Words: 86,000.
Language: English.
Published: January 12, 2011
by
FIRSTeBook
. Categories:
Fiction
»
Western
Wyatt Dillon was born and reared in the Leinster Mountains in Ireland. At the end of the 1960's he immigrated to America to follow his dream of being a cowboy. Many years later he found himself back in Ireland where he was hired to track down 4 vicious and brutal men who had kidnapped his former sweetheart Maria Larimore and her son Brad.