Dan Wells
Biography
Dan Wells is the author of several supernatural thrillers, including I AM NOT A SERIAL KILLER, MR. MONSTER, and I DON'T WANT TO KILL YOU. He is a co-host on the podcast Writing Excuses, for which he has won two Parsec awards and has been nominated for a third; the podcast has also been nominated for a Hugo Award. Dan was nominated for a Campbell Award for Best New Author of 2010. He plays a lot of games, reads a lot of books, and eats a lot of food, which is pretty much the ideal life he imagined for himself as a child.
Where to find Dan Wells online
Books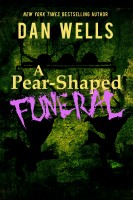 A Pear-Shaped Funeral
by

Dan Wells
In the companion to A Night of Blacker Darkness, Frederick must balance the arts of necromancy and magic while managing to run a funeral home.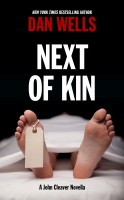 Next of Kin
by

Dan Wells
Elijah Sexton was a god of the ancient world. Now he drives a hearse in a Midwest town and avoids the world as much as he can, drinking dead memories while his mind drifts toward oblivion. When the memories he drains reveal the presence of another fallen god, Elijah is drawn back into a war between humans and monsters--that threatens a woman he doesn't dare to love.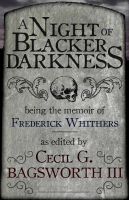 A Night of Blacker Darkness
by

Dan Wells
Wrongly imprisoned, Frederick Whithers is desperate to commit the crime he's already being punished for: defrauding the bank out of a vast inheritance. He fakes his death to escape, but when he's seen climbing out of a coffin everyone assumes he's a vampire; when he shows none of the traditional vampire weaknesses, they decide he must be the most powerful vampire in the history of the world.
Dan Wells' tag cloud