Frank Diekmann
Biography
Frank J. Diekmann is a 20-year veteran of newspaper reporting and editing, having covered sports, travel and financial services. Along the way this included, sadly, many, many nights in hotels, where a TV was usually on in the background.
Books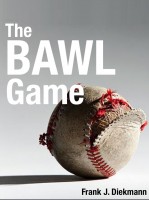 The Bawl Game
by

Frank Diekmann
Frustrated Cincinnati Soapsuds owner Geoffrey W. Furst is fed up with trying to compete as a small market franchise and just plain disgusted with athletes and their multi-million-dollar fixed contracts that get paid regardless of performance. But he has a plan: pay-for-play. What could go wrong? 25 players for just 9 positions, to begin with. And that's just the start of the chaos.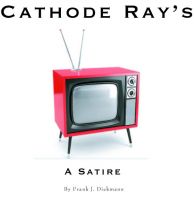 Cathode Ray's
by

Frank Diekmann
Where do classic television characters go when the show no longer goes on? To Cathode Ray's Bar & Grill, where each day through its blue, glass door step some of the most beloved folks to have ever spent time in America's living rooms. But when a plot to break Cathode Ray's one prohibition--no TVs--goes awry, it puts in motion a series of mishaps and mayhem in this satirical tribute to classic TV.
Frank Diekmann's tag cloud