Tito Greene
Biography
Tito Greene grew up in the Brownsville section of Brooklyn New York, a very rough environment, indeed. As a child, Tito developed a passion for reading and writing poetry. This helped him avoid the clutches of the streets. He once pursued a career as a rapper and an actor but he felt that was not his destiny. Tito guest starred on the popular series from the 90s "New York Undercover" . While being on set and working with different personalities, he realized that writing is where his heart lies . Mr. Greene is now the author of more than 20 books, genre's include poetry, fiction and nonfiction. He is also a screenwriter. The author's hobbies are bodybuilding, martial arts and anything involving the Great Outdoors. Tito is an entrepreneur, investor and he is the father of a teenage son, Tito Jr. The author is currently working on releasing multiple books. He has plans to turn one of his screenplays into an independent film. He will be the producer, director and also an actor in this film. Stay tuned for more from author Tito Greene .
Books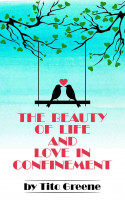 The Beauty of Life and Love in Confinement- Part 1
by

Tito Greene
This is a profound read about the beauty & darkness of being locked in a cell away from everyday life and society. The author writes about the pain of confinement and the romantic experiences he encountered with women who were fascinated by his strength to endure and intrigued by his intellect.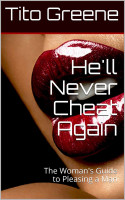 He'll Never Cheat Again: The Woman's Guide to Pleasing a Man
by

Tito Greene
In Tito Greene's short but to the point book, he touches a subject that many women lack complete understanding: How to please a man; sexually, mentally and spiritually. Greene speaks from experience pointing out the mistakes women make that drive men to cheat. Tito explains how to please a man in ALL aspects, satisfying and pleasing all five senses so that cheating won't even cross his mind.
Tito Greene's tag cloud