Gary Alexander
Biography
Gary Alexander has written 14 novels, including GOLD, fifth in the mystery series featuring comic Buster Hightower. It appeared in December 2013. DISAPPEARED, the first in the series, has been optioned to Universal Pictures.
HUMPTY DUMPTY and RED ORCHID, exclusively eBooks, are available on Amazon Kindle.
He's written 150 + short stories and sold travel articles to 6 major dailies. DRAGON LADY, his Vietnam novel, is being published by Istoria Books, available both as an eBook and print-on-demand. His website is www.garyralexander.com.
Books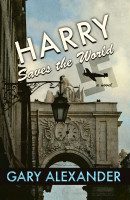 Harry Saves the World
by

Gary Alexander
Aided (and babysat) by a former girlfriend reluctant anti-hero, Horatio Alger (Harry) Antonelli sets out to thwart a secret Nazi plan to poison millions of Londoners.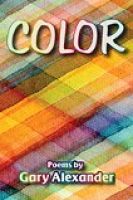 COLOR
by

Gary Alexander
Color takes a couple of laps around the color wheel, plus the metallics and the non-colors of black, white and gray. Please do not expect love sonnets or obedience to iambic pentameter, whatever that is.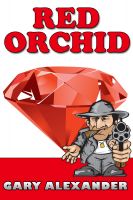 RED ORCHID
by

Gary Alexander
The RED ORCHID is the world's most valuable ruby, to the tune of $17.6 million. Except that it isn't. The RED ORCHID is the creation of a computer whiz. Along with his girlfriend and her father, who has just been released from prison, and a wannabe Mafioso he met inside, they try to sell the virtual ruby to the Mob for $1 million. Of course, everything goes haywire.
Gary Alexander's tag cloud