G Russell Peterman
Biography
G. Russell Peterman is a graduate of Thomasville, Missouri High School, Southwest Missouri State College, and Vanderbilt University. After retiring from teaching after 30 years, he turned to writing. Gene Russell Peterman writes as G. Russell Peterman. He collected up his forty years of poems and published them. Also, he co-authored with his daughter Kriston Peterman-Dunya four novels (two Historical fictions and two science fictions) and three short story collections. Writing his first novel alone was Luck's Wild, a Civil War story. This novel, Blue, is his second novel written alone and his tenth offering. G. Russell Peterman is married, a father, grandfather, and great grandfather. He believes in community service and has been a volunteer for 41 years. He was elected to the Fire Board of Directors , served 20 years as Treasurer and fire fighter, and earned the Missouri State Certification as a level 3 Fire Instructor. He was appointed
Treasurer of the local water district and served for 19 years. He was appointed to the Cape Girardeau County Planning Commission, elected Chairman, and served 2 years.
Books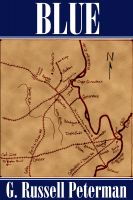 Blue
by

G Russell Peterman
"Blue" is a crime, romance, chase, story set in southeast Missouri near the end of its swamp era during the summer of 1899. The Boss plans a swindle and wants Blue. She has lost her ability to speak after seeing her father killed. April is taken with Mark. Attempts at killing Mark and kidnapping Blue fail. They flee through Mississippi, Scott, Cape Girardeau, and Bollinger Counties.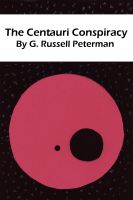 The Centauri Conspiracy
by

G Russell Peterman
(4.00)
Old billionaire Harry OpDyke is dying. Harry needs help and he talks ex-convict Duncan Bakman into helping him with his last project of putting people on other planets. Harry, Bakman, and crew coerce, buy needed things, kidnap, rob, and even steal a spaceship to carry out Harry's project.
G Russell Peterman's tag cloud