Gavin Rudgley
Biography
The son of a joiner, Gavin Rudgley was born in Southampton in the United Kingdom. At school, he became a keen canoeist competing in slalom and canoe polo events at home and abroad. He followed this interest in maritime matters into his professional life and is now a naval architect employed by the UK government, being involved in the design, construction and maintenance of many ships of the Royal Navy. He is married to Denise with whom he has twins, Jack and Sorcha. His writings are dedicated to his family.
Books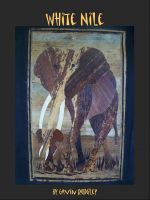 White Nile
by

Gavin Rudgley
Alistair and Tom Banks, fresh from their advertures in Sicily, make for Egypt to explore the land of the Pharaohs. On their arrival, they are immediately marked out by the Egyptian authorities for smuggling ivory. Away to the west in Chad, Abakar is forced into poaching. Their paths aligned, they must all work together to defeat Masud, the criminal mastermind.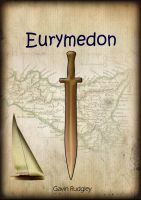 Eurymedon
by

Gavin Rudgley
Tom Banks and his father, Alistair, find themselves embroiled in the theft of an ancient and valuable relic, Eurymedon's jewel encrusted sword. Along with Helena, a librarian from Malta, they are presumed guilty by the police, and with his father kidnapped, Tom is forced to go on the run to clear their names.
Gavin Rudgley's tag cloud