Bill Ellingsen
Biography
Bill Ellingsen is the author of BoonieRats, One Lowly Angel, and No Former Brothers of the BoonieRats - Jake Olson series, Baby Grand: The Beginning, Baby Grand II: The Conspiracy, and Baby Grand III: The Big Time of the Desiree of Darlington series, and Breezee's Shared Custody. He lives by the shore of the world's largest fresh water lake, Lake Superior, in the seaway port city of Duluth, Minnesota with the love of his life, his first and only wife, "Pirate Girl."
Where to find Bill Ellingsen online
Books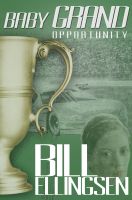 Baby Grand Opportunity
Formerly titled Baby Grand III: The Big Time. Kevin Johnson lands a deal to drive professional football player Andy Baldacci's full-size, high-powered late model stock car. But in the shadows, using a shrewd corporate scheme, another company takes control of the team and Kevin, their real objective.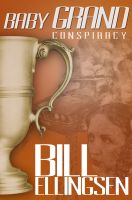 Baby Grand Conspiracy
Formerly titled Baby Grand II: The Conspiracy. With help from his grandparents, plus Desiree and hers, Kevin Johnson is preparing to launch his racing career in a Baby Grand, formidable little cars two-thirds the size of the NASCAR ones they resemble. They're doing it on the sly so as not to stress-out his on the brink of divorce parents, which is causing him a little stress of his own.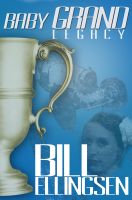 Baby Grand Legacy
(5.00 from 1 review)
Formerly titled Baby Grand: The Beginning. Unlikely hero Kevin Johnson has to spend the summer in rural Wisconsin with estranged grandparents. Expecting isolation and boredom, he instead finds grandparents that should have been in his life years ago, a role in cleaning-up the tarnished family racing legacy, and a bedazzling pianist named Desiree.
Bill Ellingsen's tag cloud