Alan Cooke
Biography
Alan is a British actor living in London.
He works as a part time drama teacher and a sometimes play-write. He also enjoys playing the saxophone and messing about with 3d Studio Max. Alan hasn't owned a car for six years, preferring now to ride a push bike.

We all know what happened when Arnie said, "I'll be back" in Terminator. Well in Alan's first film, Death Wish 3, he uttered the immortal line "Now you gawn die," just before being killed by Charles Bronson. The director Michael Winner loved it so much, he decided that Alan should feature in another scene. And so it was; he lived and died twice in the same movie!
Books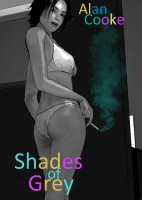 Shades of Grey
by

Alan Cooke
When your life ain't worth living, sometimes the best you can hope for, is to choose how you die. That was how he felt. But then he met her. She was dying inside. But then she met him. Maybe they could have saved each other. But the world wouldn't leave them alone.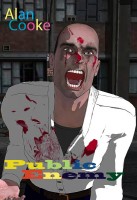 Public Enemy
by

Alan Cooke
Enemies of the people: Whether sick or evil... They're just as dangerous.
Alan Cooke's tag cloud