Georgina Young-Ellis
Biography
I live in Portland, Oregon, a magical place full of inspiration for a writer. I have a rock star son, and a wonderful husband who is my own personal cheering section. I write romantic, time travel fiction, and have four books available in my Time Mistress Series: The Time Baroness, which takes place in Regency England; The Time Heiress, a journey to pre-Civil War New York City; The Time Contessa, set in Renaissance Italy; and The Time Duchess, an adventure to Elizabethan England. Join time traveler Cassandra Reilly on these four exciting and romantic undertakings! You can find the books on my website: http://www.georginayoungellis.com/, and can follow me on my blog: http://nerd-girlsromanticsandtime-travelers.blogspot.com/, or on Facebook at Georgina Young-Ellis. A big shout out to my fans! Thank you for your love and support!
Where to find Georgina Young-Ellis online
Series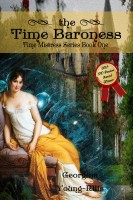 Books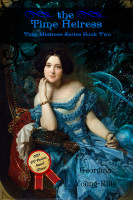 The Time Heiress
by

Georgina Young-Ellis
Dr. Cassandra Reilly is surprised to find herself time-traveling again, this time to New York,1853, accompanying the internationally acclaimed artist, Evie Johnston. Evie has funded the trip, explaining that she wishes to meet her ancestors, activists in the Underground Railroad. However, the beautiful painter has another agenda altogether.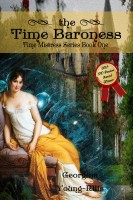 The Time Baroness
by

Georgina Young-Ellis
A romantic, time travel adventure set in Jane Austen's England.
Georgina Young-Ellis' tag cloud