Tor Svanoe
About the Author

Tor has held a commercial helicopter licence since the age of 22 and spent many interesting seasons flying helicopters throughout northern Canada. Most of his flying has been in the Coastal and Rocky Mountains of B.C., and also in Nunavut, north of the arctic circle. Normal flights consisted of a wide variety of charter flying involving mineral exploration, fire fighting, wildlife, communications, forestry, long-line work and numerous other challenges presented on a regular basis. He's taken instrument, mountain and ATPL training, holds a night rating and has accumulated 6000 hours of accident free, turbine helicopter time. He started writing this novel while staying home to assist and care for his long-term partner, during her courageous battle with declining health. Tor currently resides in Vancouver, British Columbia, Canada.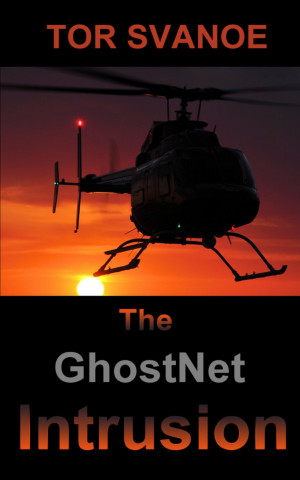 The GhostNet Intrusion
by

Tor Svanoe
A successful couple living in Oregon realised from early on that their new son was an exceptionally gifted child. His amazing intellect and near eidetic memory were so far advanced for his age that he was attracting a growing interest from various universities and scientific organizations. Unfortunately they weren't the only people interested in his rapidly developing, prodigious mental abilities.