Wanda Lands
Biography
I am married, have twin sons in college out of state, and two pets. The five-pound poodle exhibits too much separation anxiety but is bold enough to bully the, twenty-pound cat who is not happy with his weight-loss diet. I am CEO of the Family Ponderosa, i.e., I am a stay-at-home, empty-nesting mom, and the days are just packed (to borrow a phrase from Calvin and Hobbes). I grew up traveling across the country about every four years as is common among military families. As a result, I love to see new places and things. I love the mountains and the seashore (perhaps that harkens back to my Scandinavian heritage -- back to the Old Country where the fjords dramatically bring mountains and water together). In my adult years, I have traveled from the Spanish Main, to the Great White North, the Land Down Under, the place Where America's Day Begins, spring-boarded off the Land of the Rising Sun to get to the Spirit of Aloha, and places in between before returning to Deep in the Heart again. I have both a bachelors and masters degree in European History. I enjoy reading and writing, photography, tai chi, visiting historical places, learning languages, plus a few other interests -- and, of course, traveling -- all natural things to pick up when you are a Marine Corps Brat.
Books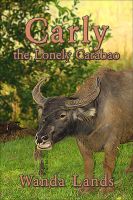 Carly the Lonely Carabao
by

Wanda Lands
What is a Carabao to do when she daydreams too much about going to the beach to get wet and play in the warm tropical water? Especially when those daydreams cause her to get into big trouble with unexpected results? When Carly is driven away from the village and only life she has ever known, she wonders if she will ever find a place to belong again. Will she find it?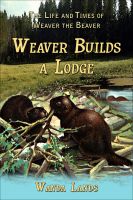 The Life and Times of Weaver the Beaver: Weaver Builds a Lodge
by

Wanda Lands
Somewhere in the far North Country, a young beaver named Weaver needs to build his own home. Old Wooly Beaver comes along to offer some well-intentioned sage advice--with an outcome that his long life experience does not foresee, causing both beavers to grow in wisdom together.
Wanda Lands' tag cloud
Wanda Lands' favorite authors on Smashwords