Giulio Giustiniani
Biography
GIULIO GIUSTINIANI was born fifty-four years ago in Florence, he has five children, and for forty years he was a journalist. He was managing editor of the "Nazione", deputy editor of the "Resto del Carlino", deputy editor of the "Corriere della Sera, editor of the "Gazzettino", managing director of "La 7" television, director of the multimedia agency "Apcom". Now he lives in Percoto, in Friuli, with his wife Elisabetta Nonino, the producer of the famous grappa. He is very fond of history of the customs and antique trade, his hobbies are gardening and cooking.
Books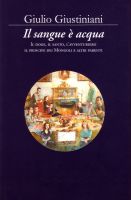 Il sangue è acqua
by

Giulio Giustiniani
La storia di una famiglia, o meglio di famiglie, raccontata in modo originale. Ricostruisce usi, costumi, idee ed educazione nel mondo aristocratico italiano fra il 1800 e la prima metà del ventesimo secolo. Scritto con ironia e senza pregiudizi, questo racconto autobiografico descrive antenati italiani, inglesi e russi, ed è ambientato fra Firenze e Lucca, in Toscana, e Venezia.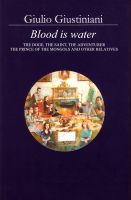 Blood is Water
by

Giulio Giustiniani
The story of a family, or better of families, told in an original way. It rebuilds uses, habits, ideas and education in the Italian aristocratic world between 1800 and the first half of the twentieth century. Written with irony and without prejudices, this autobiographical novel deals with Italian, British and Russian ancestors, and it is set between Florence and Lucca in Tuscany and also Venice.
Giulio Giustiniani's tag cloud