Glenda Kuhn
Biography
Former newspaper publisher/editor Glenda Kuhn has penned many stories throughout her writing career. As President of McLoud Historical Society, she has contributed to three books for the McLoud Historical Society Museum and Heritage Center. Now focusing on children's books, "Sir Locksalot Loses His Keys" is her fourth book in print. Her third release, "Aliyah Likes Being a Giraffe" was named a local best seller in 2015. Each of her books has a basic life lesson for beginning readers. "Let's Be Friends – A Jungle Legend" addresses fears of making new friends. "Delilah Dances – One Step at a Time" (Tate Publishing) encourages perseverance. Children gain an appreciation for their uniqueness through "Aliyah Likes Being a Giraffe." Glenda Kuhn lives in McLoud, Oklahoma. She and her husband Donnie have two grown children and five granddaughters.
Books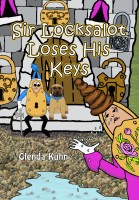 Sir Locksalot Loses His Keys
by

Glenda Kuhn
When King Surelock and Queen Cilia leave overnight on kingdom business, Sir Locksalot and Lady Rose are given keys to secure the castle and its contents. Unusual circumstances, including a giant green fish and swirling winds, result in lost key rings. Another kingdom resident may hold the real key to security at Locksby.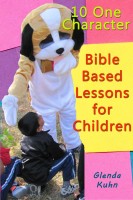 10 One Character Bible Based Lessons for Children
by

Glenda Kuhn
Enjoy teaching children using this collection of ten skits using one character, a puppet or mime. Eternal truths such as faith, forgiveness, and repentance can be tricky concepts for the young. This collection will help Bible teachers express these concepts through a character connection while igniting additional spiritual concepts, which can be used in a similar one-character program.
Glenda Kuhn's tag cloud