Norma Connor
Biography
I'm a journalist and writer with an imagination that won't quit, so I keep writing. Check out my author page: https://www.amazon.com/author/normaconnor-writer
Mystery novel: Dreamspeak, available in soft cover at Amazon
Memoir: Cabin Stories--an Arkansas Memoir, available in soft cover at Amazon
Dreamspeak available as an e-book for Kindle, Nook, I-Pad, and others.
Books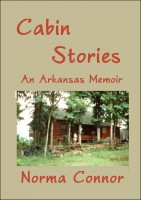 Cabin Stories: An Arkansas Memoir
by

Norma Connor
Seventeen stories relating to our Chicago family's discoveries and adventures in the northwest corner of Arkansas explore the dynamics and benefits of learning a different culture. Maintaining a seventy-nine year old log cabin is a chore in itself, rendered memorable by our love of discovery and family.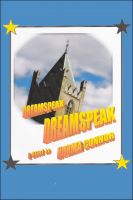 Dreamspeak
by

Norma Connor
Cassie Alexander, a psychic, is chosen for a jury. As a mother and recent widow, she becomes concerned about her 18-year-old daughter's behavior. Libby's odd new boyfriend leads her into the arms of a frightening Satanic cult.
Norma Connor's tag cloud