Nicholas Gray
Biography
Nicholas Gray, now retired, had a secondary school education and completed a year's foundation course in Social Sciences with the Open University as a mature student. He worked in industry until his mid-thirties, when he transferred to the social services.

His work in the social services was mostly involved in mental health and with the casualties of drug and alcohol abuse. His interest in literature and writing began in primary school and, to a varying degree, remained with him throughout the years.

He has travelled widely and has been married for 40 years.
Books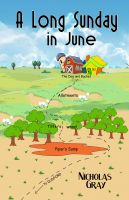 A Long Sunday in June
Dudford is an old industrial town somewhere in the South East of England with hardly any claim to fame. That is, until a Sunday in June when, due to a set of misunderstandings, it hit the big time with media coverage nationwide.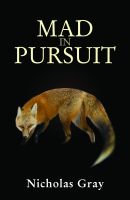 Mad In Pursuit
Mad in Pursuit is a dark story of unfortunate circumstances, triggered by an over protective instinct embedded in the main character's relationship with her brother. Rita Dean and her brother Jack are close... unhealthily close. When Rita learns from her brother's partner, Carol, that he has up and left for Paris to live the life of a bohemian writer, she goes hot in pursuit after him.
Nicholas Gray's tag cloud