Sara-Lisa Andersson
Biography
Sara-Lisa Andersson is a Scandinavian author, with roots in Norway and Sweden and currently living half an hour from Copenhagen, Denmark.

A voracious reader in many different genres, she is currently working on a romance trilogy with a Scandinavian theme, exploring how the history, social structure and climate of Northern Europe affect the relationship between men and women from different parts of life.
No, just kidding. It's pretty regular "boy meets girl"-stuff! :-)
Except that the Happily Ever After comes with paid paternity leave.
Books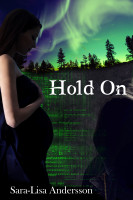 Hold On
by

Sara-Lisa Andersson
Swedish hacker Lynxx can make a computer do anything, but when it comes to women he's all thumbs. That's usually not a problem since he avoids the fair sex most of the time, but when a reporter from his past tracks him down and tries to make him break the law for her, he needs to figure out how to make a woman bend to his will. If he doesn't bend first, that is. Or perhaps even breaks.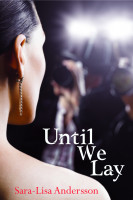 Until We Lay
by

Sara-Lisa Andersson
Sometimes the last thing you want is exactly what you need. Until We Lay is a stand-alone contemporary romance with an HEA, the story of Lainey and Palle, an American supermodel and a Danish sociology student, whose paths cross when Lainey is hired to do a show during Copenhagen Fashion Week.
Sara-Lisa Andersson's tag cloud