S.A. Traina
Biography
I am a Sicilian born in Scotland raised in America. I'm a trained singer, a martial artist, and a mountain climber. I speak four languages, worked as an investment advisor for a decade, and have been married for over thirty years to a force of nature named Loron. I've written four novels, a collection of short stories and poetry, a book about the stock market, and numerous articles and essays.
Books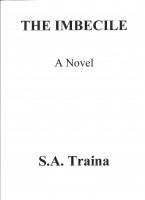 The Imbecile
by

S.A. Traina
The Imbecile is about a woman who believes her father's death may have been a suicide.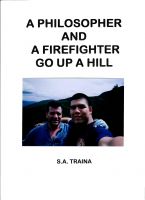 A Philosopher and A Firefighter Go Up A Hill
by

S.A. Traina
(5.00 from 1 review)
A father-and-son memoir about a bookworm and a firefighter, a creature of contemplation and one of locomotion, the recollections of a child's journey from infancy to just before his wedding day set against an increasingly treacherous mountain climb. The theme is timeless: What's left for a father to tell and to give his son when that son has already become his own man?
S.A. Traina's tag cloud