Tim Holmes
Biography
"Although I came to it late in life, writing was always in the blood," he once told a friend, "and I now lead two lives, those of my fantasy characters, and that of the real me. And often I confuse the two."

Tim Holmes was born in London, brought up in Geneva, Switzerland and educated in England. He eventually embarked on a thirty-five year career in the international wine industry, having learned his craft in Bordeaux and Burgundy as a 'stagiare' winemaker during university vacations.

After a stint in the Ministries of Agriculturs of those Eastern European nations assimilating their wine regimes with those of the EU Common Agricultural policy in the early 90s, and after a lifetime of travel, tasting and trading wines around the world for a company he founded with two Swiss friends in Zürich, Tim now lives in France and England where he dedicates his time to writing novels and short stories.
Books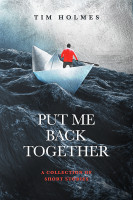 Put Me Back Together
by

Tim Holmes
Put Me Back Together is a handful of thirty short stories, poems and anecdotes to be dipped into during a dull moment waiting for the bus, or to be glanced at before you fall asleep at night.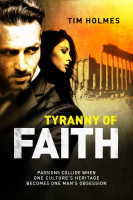 Tyranny Of Faith
by

Tim Holmes
How far will a man's faith drive him?All the way to death and destruction? It's August 2015, and the Islamic State terror group has destroyed the iconic Temple of Bel in Palmyra, a world heritage site of cultural renown in war-torn Syria.
Tim Holmes' tag cloud