Helen Jane Chihal
Biography
Helen Jane Chihal is a retired gynecologist who specialized in hormonal disorders in women. One of her main clinical interests is menopause and she is certified as a menopause clinician by the North American Menopause Society. As an avid reader all her life, Helen was disappointed in how few adventure or fantasy books had older women as heroes. The positive effect of comic book "super heroes" on her children as they grew up impressed her. Where were the positive, mythic images for the menopausal woman? Almost two decades ago, she began writing for her own amusement adventure stories featuring the women of SilverShadows who discover their alternate identities after the withdrawal of estrogen at menopause. Although Dr. Chihal has written medical books on menopause, PMS and a book for the public on women's health with Nancy Brinker, The Silver Threads of Time is her first full length work of fiction. Helen lives with her husband David in Dallas, Texas and has three grown children.
Where to find Helen Jane Chihal online
Books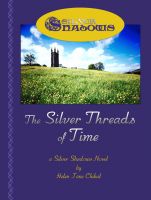 The Silver Threads of Time: A SilverShadows Book
by

Helen Jane Chihal
Price:
$6.95 USD.
Words: 78,450.
Language: English.
Published: June 30, 2011
. Categories:
Fiction
»
Fantasy
»
General
For the women of SilverShadows, menopause isn't just another stage of life, their falling hormones show them who they were destined to be. This fast-paced action story chronicles the adventures of a group of older women bound together by genetic changes inserted into their cells thousands of years ago during a pandemic.
Helen Jane Chihal's tag cloud