Zen Master Han-Shan
Biography
Elder Zen Master Han-Shan Te-Ch'ing (1546-1623) was one of the three "dragon-elephants," or most illustrious monks, during the final years of the Ming dynasty -- "an age of corruption, internal oppression and external weakness" (Sung-peng Hsu).
Books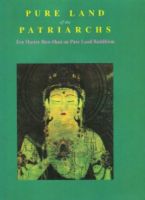 Pure Land of the Patriarchs
Pure Land is Zen, Zen is Pure Land. In the past, all Buddhas throughout the Ten Directions relied on these two methods to practice and attain Buddhahood. All Buddhas in the present are likewise dependent on them to practice and attain Buddhahood. The same is true for all Buddhas in the future.
Zen Master Han-Shan's tag cloud