Hannah Mo
I live in South Carolina. I have one spoiled rotten Chinchilla named Sari and a bipolar Siamese cat named Mimi. I love both of my little monsters to death. I am one of 4 siblings, though there are only two of us currently in the house. And I am a high school student. I got into publishing my work because of my senior project and hope to continue on publishing other works.
When I was growing up I constantly had music playing and a book in my hands. From the time I first learned how, I have always loved to read. I wrote stories some when I was really little but they mostly incorporated those that I already knew. When I was in the 7th grade my best friend was talking about moving away. That really upset me and for the first time I wrote a story of my own. I found it was a relief to get all those thoughts and feelings out in an indirect way. Then my 8th grade year my mom remarried, I changed schools, broke up with my longest boyfriend, and lost all my friends that I'd known for years. I was completely devastated but all I had was my mind. So, I started writing poetry. Mostly love sick or heartbroken things. I got up a little courage and after a while had one of my friends regularly reading them. She told me they were good and I've been writing, and improving my writing, both in stories and in poems for the past 4 years.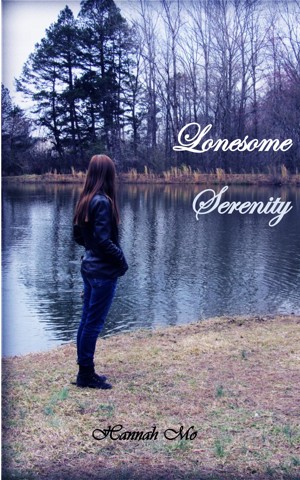 Lonesome Serenity
by

Hannah Mo
(5.00 from 2 reviews)
I am alone. Or am I? Surely no one has felt this alone. Surely no one has lived my pain. If only you could understand my sick muse like I do. Yet maybe if I show this small piece, you too can feel it. Tell me, am I alone?