Alan Hardy
Biography
I'm a director of an English language school for foreign students. Married, with one daughter. Poetry pamphlets: Wasted Leaves, 1996; I Went With Her, 2007. I've had poems published in such magazines as Orbis, Iota, The Interpreter's House, Poetry Nottingham, Poetry Salzburg Review, Poetry Cornwall, and others. I have now written five novels. I would describe them as surreal novels exploring the nature of relationships, romantic and sexual, and Britain's class-system, with liberal use of comedy and satire, creating original and riveting settings full of humour, romance, sex and adventure.
Books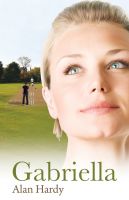 Gabriella
By
Alan Hardy
Price:
$3.25 USD.
Words: 50,040. Language: English. Published: September 26, 2012 by
E-Books Publisher
. Category: Fiction
(5.00 from 1 review)
You'll love this bawdy, comic account of love and sex during a cricket match, where red balls, long-handled bats and probing deliveries are ideal metaphors for the game of love. This is a game of cricket played in a way you've never seen before. Watch the love contest between Gabriella, the aristocratic hot totty, and Jim, the virginal working-class rebel.
Alan Hardy's tag cloud