Harley Crowley
Biography
Harley Crowley resides in Escondido. She and her husband, who is a painter, have recently returned to their southern California roots, and she is appreciating the climate and environment she grew up with. But she misses and is grateful to her writing community in Bellingham, WA, who gave her the opportunity and encouragement to finally get to work. She writes mostly flash fiction and prose poetry, but has finished editing a short novel with the help of her splendid new writing group in Escondido. That book, "Clean Slate" is now available at Smashwords, along with a collection of very short stories, "Those Plums," that have been previously published in online literary magazines.

Beyond that, she enjoys reading -- short stories in particular; traveling, especially by train; and staying in touch with family and friends. It's a good life.

(The cover image for "Those Plums" was created by Mike Crowley, who manipulated one of his watercolor sketches until it achieved the proper weirdness to illustrate the title story.)
Books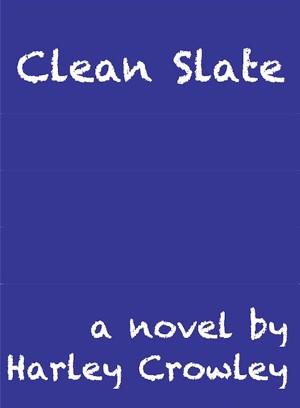 Clean Slate
by

Harley Crowley
A man finds himself in the midst of his morning run with no identity and no idea which way is home. Even when he finds it, re-entering the life that has been erased from his mind isn't that simple. He has to piece together answers to mysteries about his relationships, his past actions, and maybe his character. And he must ward off the danger he discovers he has set in motion.
Those Plums and Other Stories
by

Harley Crowley
(5.00 from 1 review)
Seven flash fiction stories, published over the last few years by a variety of on-line journals, are collected here in one volume. Running the gamut of subjects from a love affair that will never happen to what might well be the end of the world; from friendships to family; and a little bit of weirdness, you will find humor and drama alike.
Harley Crowley's tag cloud