Harry Marku
Biography
Harry Marku is the pen name of a Livermore, CA scientist working in the fields of alternative energy, whose novel is inspired in part by the characters and stories he experienced growing up in the Ukrainian and Romanian immigrant communities of the Western Canadian prairies. Although remotely settled and seemingly mundane, the people of this dying immigrant culture were larger than life, having survived wars, depression and want after risking their lives to escape across the Atlantic to forge a future in the New World. They were hard as nails, a trait well suited to surviving the harsh and unforgiving climate of Saskatchewan and Manitoba. Drawing on his workplace experiences as well, Marku explores scientific and social themes in his book, such as the rejection of science as mere hypothesis and devaluation of the human individual in the present economy.
Books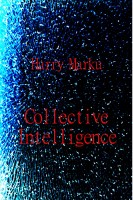 Collective Intelligence
by

Harry Marku
Insects swarm. Fish swarm. Birds swarm. Even mammals move in mass migrations of complex intelligence. Professor Jankowiak believes that he can access that intelligence in humans, using computer gaming, to solve problems that threaten mankind. His success is early and profound but the more he and his protege, Ryan, try to manage the course of their games, the more likely they will lose control.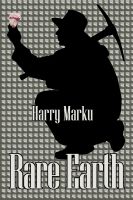 Rare Earth
by

Harry Marku
(4.67 from 3 reviews)
"A brilliant sci-fi thriller right down to the last nano-particle...So far, the best read I have had in 2012." - TBR topbookreviewers.com "...the suspense, high-tech intrigue and writing style of the author is very Crichton-like. A great page-turner with fascinating information about the "rare earth" gold rush our planet, and universe, are beginning to witness." - The Word is Out
Harry Marku's tag cloud