Steven Haymon Ed.D
Dr. Steven Haymon, Ed.D., has over 35 years of clinical experience as a psychotherapist/consultant. He has treated thousands of clients for issues including childhood disorders, maritial and couple conseling, family counseling, parent/child conflicts and chemical dependency. Dr Haymon has also done extensive work with mood disorders, schizophrenia, and anxiety disorders. He has a wealth of knowledge in conducting training workshops and seminars in his various fields of study and research.
Dr. Haymon has a B.A. in Education, M.S.W. in Social Work and Ed.D. in Educational Psychology. He has also pursued and completed Christian educational course-work at Bethesda Temple Bible Institute,under the tutelage of Dr.Rachel Webb. Dr. Haymon is amember of Bethesda Temple Church of Apostolic Faith in St. Louis, Missouri wherethe Honorable Bishop James A. Johnson, D.D. is pastor.
Stress: Climbing Out of Its Pits with GOD
This is a must-read for anyone looking for a healthy way to deal with stress.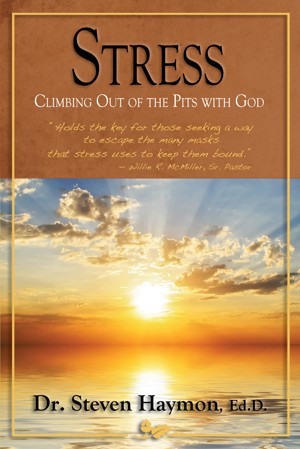 STRESS: Climbing Out of the Pits with God
by

Steven Haymon Ed.D
With life changing directions for individuals, pastors, counselors, therapists and others who work in the helping professions, this reference book is a valuable source of answers to the daily struggles that create stress and the coping skills to live a healthier life. Strong endorsements from Christian counselors and pastors.