Everly Hartland
Biography
I have lived many hats so far (yes, I meant to say that). I've worn farmer, teacher, artist, rancher, builder, parent and lover, among other. Sometime you eat the bear, sometimes the bear eats you but it gives me something to write about either way.

My family, critters and I live in the woods, near a lake in the country. Thank you for taking time to read me.
Books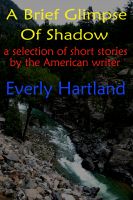 A Brief Glimpse Of Shadow
by

Everly Hartland
A collection of short stories for the hurried modernaire. It includes: Incident on Twin Bridges Road, Vegitus Humanus, Bird Shadow, Company Man, A Golden Blue Tomorrow, Hero On The Wire, The Last Life of Ogden Karr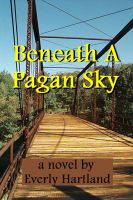 Beneath A Pagan Sky
by

Everly Hartland
In 1951 idyllic Ozark life turned to fear as a machinegun-wielding gang of bank robbers began shooting their way across the south, unleashing the largest manhunt in American history. For weeks, State Troopers Don Tucker and Crawford Henley pursue sociopath Jimmy Haggard's crew until they realize the men they are after may have been responsible for Don's parents' fatal house fire ten years earlier!
Everly Hartland's tag cloud