Heather Graham
Biography
New York Times and USA Today bestselling author HEATHER GRAHAM, has written more than one hundred novels, many of which have been featured by the Doubleday Book Club and the Literary Guild. An avid scuba diver, ballroom dancer and mother of five, she still enjoys her south Florida home, but loves to travel as well, from locations such as Cairo, Egypt, to her own backyard, the Florida Keys. Reading, however is the pastime she still loves best and she is a member of many writing groups. She's currently VP of the Horror Writer's Association and she's also an active member of International Thriller Writers. She is very proud to be a Killerette in the Killer Thriller Band, along with many fellow novelists she greatly admires.
Where to find Heather Graham online
Books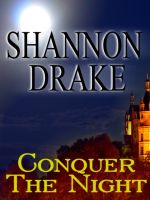 Conquer The Night
Sir Arryn Graham had come to seek revenge against Kinsey Darrow for his bloody deeds against the Highland rebels. And he'd do it by claiming Darrow's bride, Kyra as his own. But he found a lady who was much more than a pawn. Conquered by thi sbold knight, Kyra embraced his savage passion, knowing it marked her as the King's ememy. Now she is runnin gfor her life, an outcast who maybe hanged.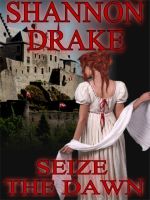 Seize The Dawn
Lady Eleanor of Clarin is going to marry an old family friend to save her family's fortune, but meets up with a Scotsman, Brendan Graham. While thier two counties battle, the sparks fly between the two of them, bringing romance to the raging battles. She ends up being accused of killing her husband and Graham comes to her rescue.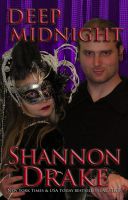 Deep Midnight
(1.00)
The hour when dreams turn into nightmares and pleasure beckons from beyond.Carnevale, Venice, Fat Tuesday, Grand Balls, all wonderful.
Heather Graham's tag cloud