Helen Strahinich
Biography
Helen Strahinich has written hundreds of short stories, nonfiction articles, novellas, and poems for children and young adults during a twenty-five-year career in education publishing. Her articles have also appeared in The Boston Herald, Middlesex News, and Boston Magazine. She is the author of two popular nonfiction books, Guns in America (Walker Company) and The Holocaust: Understanding and Remembering (Enslow Publishers). The Secret of Jeanne Baret is her first novel. Strahinich lives in Boston with her husband John, four cats, a turtle, and a Chihuahua named Lola.
Books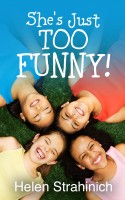 She's Just Too Funny
by

Helen Strahinich
SHE'S JUST TOO FUNNY follows the misadventures of a studious girl whose mission to "get really really funny" during school vacation is too successful. By the time vacation is over, she can't stop telling jokes and her classmates can't stop laughing at them. An added bonus for teachers: Hidden lessons about main idea and theme are woven into the fabric of the story.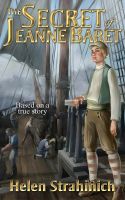 The Secret of Jeanne Baret
by

Helen Strahinich
In 1767, Jeanne Baret, a French girl, disguised herself as a boy and signed up as botanist's assistant aboard an exploration ship bound for the South Pacific with 200 crewmen. "The Secret of Jeanne Baret" is the true, untold story of the first woman to circumnavigate the earth. This real-life adventuress with big dreams and amazing grit had been lost to history. . .until now.
Helen Strahinich's tag cloud