Helga Gruendler-Schierloh
Helga Gruendler-Schierloh is a bilingual writer with a degree in journalism and graduate credits in linguistics. During her childhood years in southern Germany, a much loved family friend introduced her to the magical allure of literature. Mesmerized with language in general, Helga spent time in London to enhance her English language skills. Now living in the United States, she makes her home in Detroit, Michigan.

Always a dreamer who spent countless hours roaming the Bavarian countryside, gathering flowers and studying cloud formations, Helga eagerly embraced an imaginary world. Deeply concerned with what makes people tick, she aims at writing "what you know"—even in her fiction stories. Her short stories, essays, articles, and poetry have been published in the USA, Canada, and the United Kingdom. One of Helga's personal favorites, The Wanderer, won first place in one of Southern Pacific Review's annual short story contests.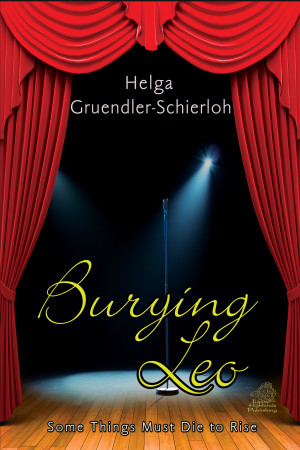 Burying Leo
by

Helga Gruendler-Schierloh
Ingrid always loved to sing. Auditioning for a summer job after high school shattered her dreams. She fled Germany for Detroit where she married with the hopes of starting a family. When hope crumbled, she attempts to sing again. Will singing bring the life Ingrid always desired, or will her mutilated soul lose her everything?