Bruce J'El
Biography
About the Author

Bruce J'El is committed to delivering riveting depictions of gangstas while also shining a spotlight on his hometown of Detroit, Michigan. A Moorish American who loves to work out and help those in need, Bruce J'El is an advocate for literacy and change and believes in healthy living and positivity.

Bruce J'El lives by the principles of love, truth, peace, freedom and justice and has a message to spread to the youth of today of self-love and rational thinking. It is his goal to uplift and change the path of at least one individual by his actions, words, and deeds.

Follow this author as he continues to deliver entertaining stories and self-help pamphlets. He is the author of The Women of a Breadwinner, From Negroes To Moors To Now, Da Mile & Da Wash, Hustlers Nightmare, and the Best Of Brothers And Others. The Detroit native is currently working on his next release.
Books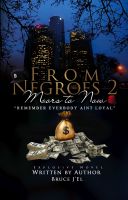 From Negroes 2 Moors to Now
by

Bruce J'El
Meet Garrett Alton-Bey, a man who thinks he has the game all figured out. Although he remains grounded by principles and remains true to a code that seems to be dying, follow Garrett as he manipulates his way through life and some deadly adventures.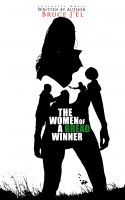 The Women Of A Breadwinner
by

Bruce J'El
The Women of a Breadwinner is a non-stop action-packed thriller about the life of a Detroit boss who flips the script and uses women to build his empire and take over of the streets of "The D" and world wide.
Bruce J'El's tag cloud