Howard P. Giordano
Biography
After a career in advertising, Howard Giordano joined the New York Racing Association (Aqueduct, Belmont and Saratoga Racetracks) as Executive Director of Marketing and TV. Finally, after serving as President of the New York City Off-Track Betting Corporation, he retired to Florida to devote more time to writing. He is currently writing another suspension driven tale of revenge.
Where to buy in print
Books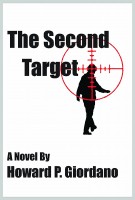 The Second Target
by

Howard P. Giordano
The Second Target is a fast-moving story that starts in World War II and ends in a cat-and-mouse chase in New York. It is a tale of intrigue, lost money, and revenge which always ends up in murder.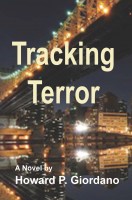 Tracking Terror
by

Howard P. Giordano
A fender bender with an Indian Muslim on a New York City Highway launches Detective Pete Fanning into an investigation of a terrorist plot that may lead to the bombing of Belmont Park Racetrack at the running of the Belmont stakes. He and a couple of FBI agents uncover an unlikely collaboration – a band of dissident IRA soldiers with a cell of the Al-Qaeda embedded in a Queens, NY mosque.
Howard P. Giordano's tag cloud