Hugh Gallagher
Biography
Hugh Gallagher is the author of the "College Application Essay", a famous satire on college applications which has been reprinted and forwarded all over the world. His first novel, Teeth (simon and schuster 98), was called a "dental masterpiece" by Gore Vidal, and published in the UK and Japan. As a journalist, Hugh has written for Harper's, Rolling Stone, and Wired. He has written for MTV, Comedy Central, and director Spike Jonze. Hugh has worked in marketing and advertising with brands like Nike, Microsoft, Jose Cuervo, pingg.com, and many more. He is also the creator of Von Von Von.
Where to find Hugh Gallagher online
Videos
Von Von Von
This is what I do when I'm not writing books.
Books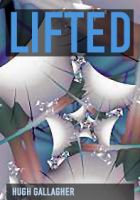 Lifted
By
Hugh Gallagher
Price:
$5.00 USD.
Words: 88,270. Language: English. Published: February 18, 2010. Category: Fiction
If you ever thought everything was all wrong... you were right. Read Lifted and find out why. A pop fantasy/thriller written by Hugh Gallagher-- author of the famous "College Application" satire-- Lifted is a mind bending trip that travels from New York City to new dimensions to show you what's REALLY going on in the world. If you liked the Matrix, you'll love Lifted. So get ready, and get Lifted.
Hugh Gallagher's tag cloud