Hurri Cosmo
Biography
Hurri Cosmo lives in Minnesota where she holds tight to the idea that there, where it's cold a good part of the year, she won't age as fast. Yep, she avoids the truth as much as she avoids mirrors. But one of the reasons she loves writing is reality doesn't always offer up a "happily ever after" and being able to take control of that is a powerful lure. Being a happy ending junkie, writing just makes them easier to find. Oh, she doesn't mind "real life" and she does try to at least keep it in mind when she writes her stories, but she truly loves creating a wonderful couple, knowing they will fall in love and have their HEA. Every--single--time. And, of course, that is exactly the reason she loves reading this genre, too. Give her a glass of red wine, some dark chocolate, and her computer, whether she is reading or writing, and she will entertain herself for hours. The fact she actually gets paid to do it is Snickers bars on the frosting on the cake.
Books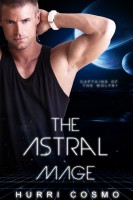 The Astral Mage (Captains to the Wolf #1)
by

Hurri Cosmo
Kyrus is a wanted man. Being an Astral Mage, he controls life and death. Which means others want to control him, so he's run from planet to planet, hiding. Until Tilbarr saves him. But with Kyrus by his side, Tilbarr's life is in danger. So Kyrus runs again and the chase begins anew.
I Believe Now (Sequel to Until You)
by

Hurri Cosmo
Max doesn't leave loose ends--except for this last time. It's now reached into his world and taken his most precious part of it: Asher. Frantic to get him back, Max comes up with a brilliant plan. But even brilliant plans can fail.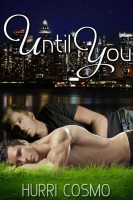 Until You
by

Hurri Cosmo
Asher wants to keep his brother alive but he may have to commit murder to do it. Murder of the wealthy Max Tyler. But Max is well aware of Asher's dilemma and has plans of his own. They include a bed, a lot of lube, and Asher all to himself.
Hurri Cosmo's tag cloud