I. Beacham
Biography
I. Beacham grew up in the heart of England, a green and pleasant land, mainly because it rains so much. This is probably why she ran away to sea, to search for dry places. Over the years, and during long periods away from home constantly travelling to far away places, she has balanced the rigidity of her professional life with her need and love to write. Blessed with a wicked sense of humor (not all agree), she is a lover of all things water, a dreadful jogger and cook, a hopeless romantic who roams antique stores, an addict of old black and white movies, and an adorer of science fiction. In her opinion, a perfect life.
Where to buy in print
Books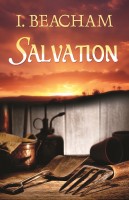 Salvation
by

I. Beacham
Claire's long-term partner now hates her, for all the wrong reasons, and she sees no future until she meets Regan, who challenges her to face the truth and find love.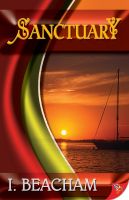 Sanctuary
by

I. Beacham
Cate Canton has only one goal: to crush her professional rival, Dita Newton, and reclaim the future unjustly stolen from her. The only obstacle is her attraction to the woman she has vowed to destroy. Dita strikes back in the most unexpected way—by stirring Cate's fragile, hidden heart. A contemporary high-stakes drama between two driven, passionate women.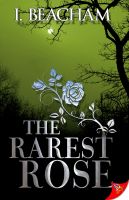 The Rarest Rose
by

I. Beacham
Beautiful Eleanor Teal has accepted the tragedy in her life and gradually become reclusive, living alone in her Georgian home in the Oxfordshire Cotswolds—a place she once shared with the woman she loved and lost, and a place where she feels safe and cocooned with her memories. Help comes to Eleanor in the unexpected form of Kiernan Foyle, a freelance photographer with an abundance of Irish charm.
I. Beacham's tag cloud